Intelligent Octopus
The next generation feature for electric vehicle charging.
Hands-free smart charging, up to 30% off your energy rate.
⭐ Already an Octopus Energy customer? You can easily add your EV through our app in just a few minutes.
The easiest and cheapest way to home charge your EV
Use the Octopus app to set how much you'd like to charge up, and by what time – and we'll handle the rest. Intelligent Octopus pairs with your EV to optimize your charging to the very greenest times, while also giving you a discount on your electricity bill.
In August 2023, drivers can save $400 to over $1000 on energy bills per year. See how we stack up against other EV plans in Texas.
Charging at your fingertips
With our handy, hassle-free app, you're in control. Tell us when you need your car charged, and by how much.
Need to charge your car sooner? Override your settings in the app at any time to charge your car at normal rates.
Download our app for a supercharged experience
Our app is your one-stop-shop for managing everything. Easily add your EV to your Octopus Energy account and go! If you don't have our app, just tap to download below.
👉 Download here for Apple users
👉 Download here for Android users
To join Intelligent Octopus EV, you need...
To be an Octopus Energy customer.

A compatible EV:

We can currently connect with

Audi, BMW, Mini, Tesla, Ford, Porsche, Jaguar, and VW electric vehicles.

We're looking for customers to test all other EVs, so please let us know if you're interested.

An iOS or Android smartphone to manage smart charging via our app.
Ready to join? Here's how:
If you're not an Octopus customer yet, you can switch now and choose 'Octo 12 with connected EV' as your plan.
When you're a customer, just open the Octopus Energy app, hit 'Devices' and follow the instructions to add your EV. Setup is simple and takes just a few minutes!
What do our customers have to say?
With Intelligent Octopus' discounted energy rate, Josh charges his Tesla with one of the cheapest EV plans in the market.
"Easy to use, seamless, reliable. You don't even have to think about it."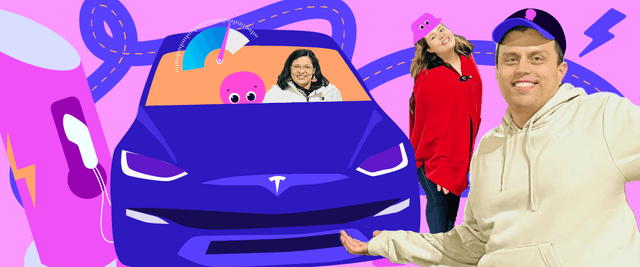 It looks like you're not visiting from the US.
Would you like to visit another region of Octopus Energy?