Join the Octopus Energy Fan Club
Save up to 50% off your energy rate and supercharge your energy savings
Unlock monthly discounts off your bill with wind energy home-blown right here in the Lone Star State
To join the Fan Club, join Octopus Energy on our standard Octo 12 plan
How it works
When you enroll with Octopus Energy and join the Fan Club, you'll get the usual great Octopus price but with a twist. You'll have discount windows during the day when you can save on your energy unit rate. 
20% off your rate when the wind is blowing and you're using electricity 
This discount is applied to any electricity you use when wind energy makes up more than 30% of the grid's energy supply. 
50% off your rate when wind really picks up and those turbine blades are really spinning
This discount is applied to any electricity you use when wind energy makes up more than 45% of the grid's energy supply.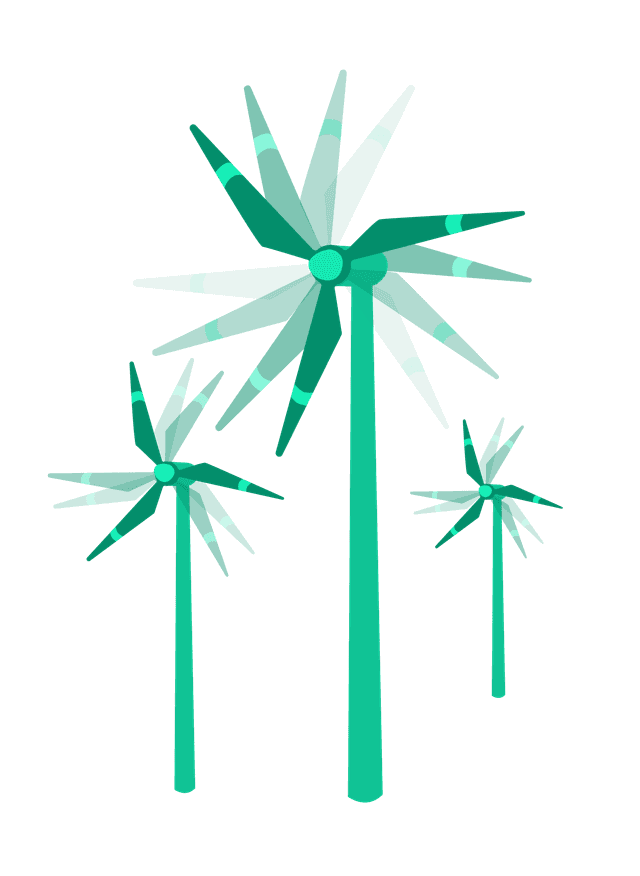 I love this program so much. I'm so glad it exists. - Betty B from McAllen, Texas

"
It's 100% wind energy homegrown across The Lonestar State
Unlock the benefits of wind farms with cheaper, cleaner energy
Fan Club is crushing the age-old myth that renewable energy is more expensive or comes with a premium sticker price. That's false. Wind energy is abundant in Texas and you can benefit with energy savings.
How you save money with Fan Club 
Just by being enrolled in Fan Club, you're saving money on your energy bill. But, you can supercharge your savings even more by following grid signals, and save your high-energy usage tasks during those windows. Here's how we'll let you know what's going on: 
Daily emails with projected discount periods 

Text reminders before the start of a discount window (no texts past 8 PM!) 

Fan Club dashboard in your Octopus Energy portal
Not a customer? Here's how to join.
All are welcome to join Octopus Energy and enroll in the Fan Club. Signing up is easy and takes less than three minutes!
👉 Tap to enroll and pick the Octopus Energy plan that's best for you!
🤝 Complete the enrollment journey to make things official.
🎉 That's all!
One of our energy specialists will contact you to get you enrolled into the Fan Club.
Where is Fan Club available?
The Fan Club is every Texan to join, as long as you live within one of these TDSPs:
CenterPoint

Texas New Mexico Power 

AEP (North & Central) 

Oncor 
Coming soon: Lubbock Power & Light (If you're a Lubbock resident please register your interest and we'll contact you.)
Need a few more details? Check out our video below.
FAQs
How does the Fan Club work?
The electricity market in Texas is settled every 15 minutes, meaning there are 96 settlement periods every day. To calculate your discount, we'll match your energy consumption with the percentage of wind generation on the ERCOT grid. If wind accounted for 30% of generation, you will receive a 20% discount and a 50% discount at 45% wind generation.
What happens if the fans aren't spinning?
If the fans aren't spinning, you'll be billed at the same unit rate as before, with no extra fees or costs. The magic happens when the wind is blowing- that's when you see the deep discounts!
Do I need to be an Octopus Energy customer to be a part of Fan Club?
Yes, you will need to be a current Octopus Energy customer join the Fan Club. The Fan Club works with any of our plans, only excluding Intelligent Octopus customers. Join us today!
How does the local community benefit from Fan Club?
Wind turbines have been powering the entire state of Texas for decades and local communities where the turbine farms are located rarely see any financial benefit, until now. Renewable energy is the future and working together with everyone is imperative to our mission to a cleaner, greener planet.
How do I receive the discount?
Your discount will be calculated at the end of every month applied to your bill as a "Fan Club" credit.
Will I be notified when the wind is high and the discount applies?
Yes, we will notify you via email daily the best times to use your energy for the next day.
Are there any exclusions?
We would love for everyone to join our Fan Club program, but there are a few exclusions. If you're using the Intelligent Octopus feature, you are not eligible for the Fan Club program and if you're on a 36-month plan then your Fan Club discount will only be applied for the first 12 months.
It looks like you're not visiting from the US.
Would you like to visit another region of Octopus Energy?