January 20th, 2022
The SunPedal Ride ends its US Tour in Houston, Texas!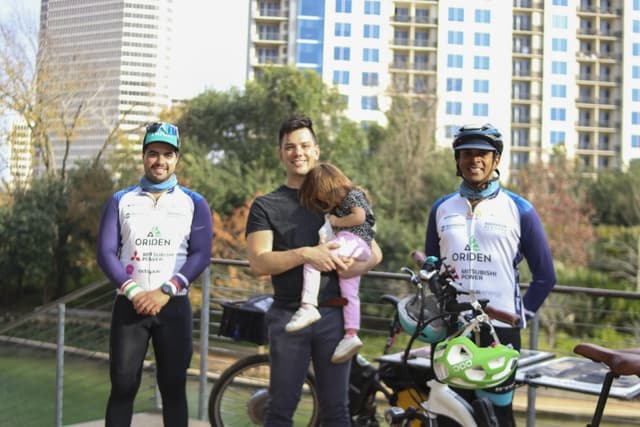 On January 19th, we celebrated the end of the over 6,000 mile journey of The SunPedal Ride! The SunPedal Ride is an annual, solar-powered electric bike ride led by Sushil Reddy and sponsored in part by Octopus Energy. On Wednesday, our CEO, Michael Lee, joined Sushil and his riding partner, Luis Fourzan, along with Octopus team member, Brittany Portillo, to ride the final three miles in Buffalo Bayou park. After finishing their ride, Sushil and Luis participated in a brief Q&A session, asking about the ride, how the bikes work, and what their overall experience was over the last 157 days. Local organizations and members of the community were invited to help celebrate their monumental achievement.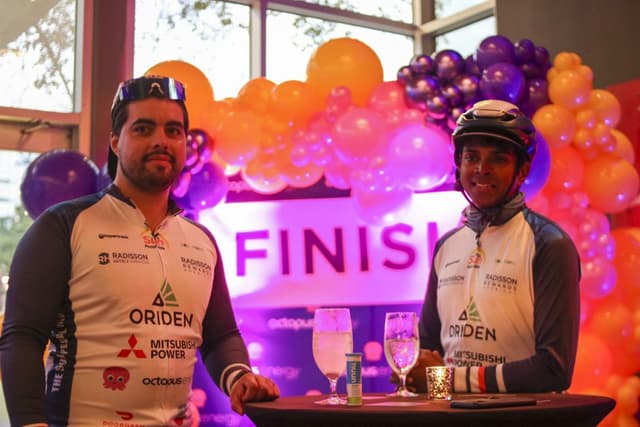 About the SunPedal Ride
Sushil started The SunPedal Ride in 2016 as an outreach project that aims to ignite conversations about clean energy and sustainable mobility. Through this effort, the SunPedal Ride team is better able to advocate for investments in bike infrastructure and more sustainable transportation throughout the country.
This year, the SunPedal Ride took place across the United States, starting on August 15th, 2021 in Winston-Salem, North Carolina and ended in Houston yesterday, January 19th, 2022, totalling approximately 6,498 miles of travel. Sushil was accompanied by Luis Fourzan, a Mexican lawyer, outdoor enthusiast, and sustainable energy fanatic. Luis had previously been part of the SunPedal Ride in Iceland in 2018. 
About Sushil Reddy
Sushil Reddy holds the Guinness Book of World Records for the longest journey on an e-bike. He is an IIT Bombay alumnus from the Department of Energy Science and Engineering and an HEC Paris alumnus from the MSc Program in Sustainability and Social Innovation.